HOME
Process
Process Design
Process Design
DaiHan Anchor Chain is an expert manufacturer of
Chain and accessories.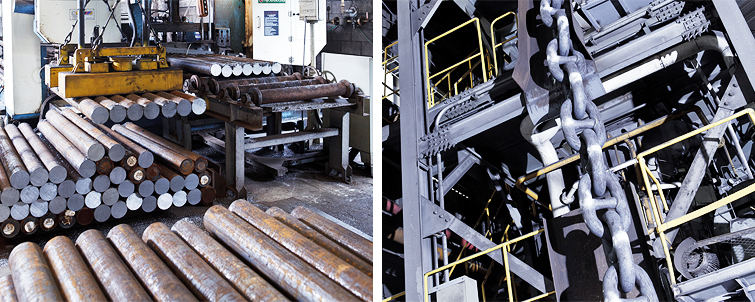 It has continuously achieved the industry's highest product quality through new product development, facility automation, and efficient system operation.

Based on its strong organization, DaiHan is implementing "quality-focused management" that fulfills the industry's requirements for the 21st century. DaiHan is perfectly positioned to specialize its product line through innovative production technology and employee expertise.

To achieve this goal, DaiHan Anchor Chain has already established short and long-term plans in preparation of a manufacturing system for offshore mooring chain. In addition, the company has made bold investments in facility improvement and automation.

As a result, we are now able to establish a high-quality system and facility capable of producing offshore mooring chain.

DaiHan's main objective is product specialization, and the company's manufacturing focus is on offshore mooring chain. We are prepared to lead the world's chain market by proactively developing products that meet the ever-changing market environment.